Attending a home and garden show is a fantastic opportunity. Not only are they a lot of fun, but they also have a selection of great home and garden products you won't be able to find anywhere else.
By visiting a home and garden show, you'll be able to get all kinds of information from the top experts in the industry. You'll have access to hundreds of cutting-edge ideas for your home and garden.
If you're struggling with ideas for your living space, then attending a home and garden show is a great decision.
A home and garden show is the perfect place to check out hands-on exhibits for kitchens, bathrooms, interior design, gardens, pools, spas, and a whole load of building and remodeling products.
But with so much to do at home and garden shows, how can you get the most out of your trip? There are so many things to see and do, you won't be able to fit it all in.
Today we're going to show you exactly how you can make the most out of your home and garden show experience.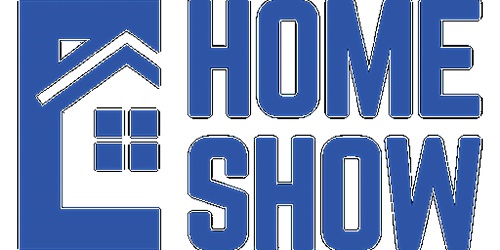 5 tips to help you make the most out of your home and garden show visit
There are a lot of things you can do to ensure your time at home and garden show is a positive and productive one.
Here are five things you can do to maximize your visit to the home and garden showcase near you.
1. Be prepared in every way
Being prepared is the best thing you can do when attending a home and garden event. If you know what's happening, where it's happening, and when it's happening, you'll be able to create a schedule for yourself that allows you to see everything you want to see.
Some things you can do to stay prepared is:
Buy your tickets in advance so you can avoid the lengthy and annoying queues
Spend time on the show's website and familiarise yourself with anything they're promoting
As soon as the schedule of events, exhibitor lists, floor plans, and show features are up on the website, make your plan for the day
Make a clear list of exhibits you want to visit and map them out on the floor plan
Bring a pen and notepad with you so you can jot down any ideas for your home or garden
Planning your visit will save you time and make your stay more efficient, meaning you'll be able to see everything you want and get the ideas you need for your home.
2. Speak to the professionals
When you attend a home and garden showcase event, be sure to bring with you a list of questions you want to ask the professionals.
The industry's top experts will be there, and they'll be able to answer your questions and provide you with golden tips for your home renovation project.
If you find a landscaper or gardener that you're positive is the one you want on your home remodeling project, then be sure to book a consultation right there and then. Have your calendar ready, and be prepared to answer any initial questions about the work you want them to do.
Any information you give them now will help make the consultation and the initial process more efficient.
3. Bring photos of your yard & home
If you're looking to get some work done on your home and are thinking of booking in with one of the professionals at the show, then bring photos of your home and garden with you.
Any images you have of the spaces you want renovating are incredibly handy to have and will give any professional an idea of what kind of project you're looking to do, how long it will take, and maybe even how much it'll cost.
Photos are an excellent way for a contractor to scope out the amount of work that needs doing. Plus, having a few photos on hand can lead to a great conversation with professional remodelers - they might give you a few ideas for free.
4. Decide what you need help with
When it comes to home renovations or yard projects, there's usually a very long list of all the things you want to do.
If you have a never-ending list of ideas you want to implement, be sure to write down a top-five priority list and bring it with you. These are the main things you want to get sorted in your home. They're the things you can't afford to wait any longer for.
By limiting it to five important things, you'll be able to quickly find the contractors you need to get your home or garden the way you want.
If you're looking for a specific specialist, then be sure to check the showcase website to see if anybody you're looking for is attending. From there, you can note their location on the floor plan, their name, and their contact details!
5. Try not to get distracted
Showcases are the best place to gain ideas and inspiration for your home design projects. It's a lot of fun to take a look at all the new things on the market and take pictures of anything cool you see.
But remember, you're there to get information about your design project, and if you get too distracted by all the new things you can add to your home, you'll miss out on all the opportunities.
If you find yourself being drawn to booths that have absolutely nothing to do with what you want for your home, then take one of their brochures and move to talk to the people you came to talk to.
You can always read the brochures from those attractive tables when you get back home.
Home and garden shows in Rochester and Buffalo
Rochester and Buffalo home shows are planning to return in 2022 as the homeowner demand for remodeling, home improvement, and home services are increasing by the day.
The Fitch Construction team plans to have all our products on display at booths at all four of these shows:
1. Hamburg
Erie County FairGrounds
2/17-20, 2022
Thurs & Fri 12-8, Sat 10-8, Sun 11-4
2. Buffalo
Niagara Convention Center
3/4-6 & 3/11-13, 2022
(Both weekends) Fri & Sat 10-8, Sun 10-6
3. Rochester
Riverside Convention Center
3/19-20, 2022
Sat & Sun 9-6
4. Remodelrama Expo
Dome Arena
5/7,8 2022
Sat 10-6, Sun 10-5
In efforts to prepare for these events and acknowledge the challenges presented by COVID-19, each of these events will work hard to implement the recommendations provided by health officials
If you want to discuss anything about your local home and garden showcase, then feel free to give Fitch Construction Inc. a call on (585) 377-3330.