Bathroom Designer and Bathroom Contractor Serving Fairport, NY
If you're going to remodel one room in your home, which one adds the most to its' resale value for money spent? The Master Bathroom! It's not as glamorous as the Kitchen because not every visitor to your home sees it. But make no mistake. When the time comes to put your home on the market, a beautiful Master Bath can make a substantial difference in the selling price.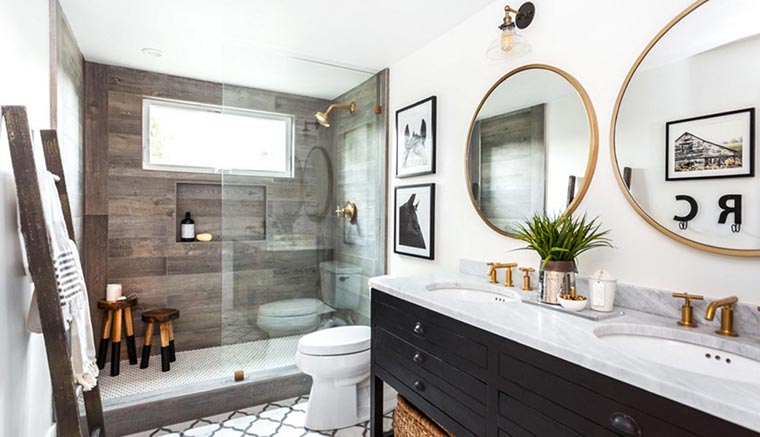 The latest trend in Master Bath remodeling is adding luxury. A luxury bathroom often includes a separate shower and tub, and accessible closet to create a suite-effect. Small master baths are being replaced by ones with a feeling of higher quality and increased storage. A true luxury upgrade often requires reconfiguring the space in adjacent rooms and closets into the master plan.
The Fitch Design Studio uses America's most trusted brands in it's bathroom remodeling designs like, Delta, Kohler, Cambria, Yorktowne Cabinetry, and Earthen Treasures, just to name a few.
Maybe you're just trying to upgrade your bathroom to suit your changing family needs, whether it's changing the vanity to have a double sink or designing with aged-in-place living – Fitch Design Studios is your professional bathroom remodeling contractor in Rochester, Buffalo and the surrounding areas. Give us call you'll be glad you did.
The Fitch Design Studio has been a premier Bathroom Designer and Bathroom Contractor in Fairport NY for over 30 years. We ask lots of questions, and listen closely to your answers, to make sure we understand your vision. Every design is created by an experienced professional using a sophisticated digital program, so you'll see exactly what your new bathroom will look like long before the work begins. We also explain the details of the building process, and keep you in the loop every step of the way.