Kitchen Designer and Kitchen Contractor Serving Fairport, NY & Buffalo
Take a moment and ask yourself. Which room in your home is the center of attention when you entertain on holidays or special occasions? Where do you spend the most time nearly every day? Your kitchen! Your kitchen is the crossroads of your family's daily life. With all the time you spend there, cooking, eating, and socializing, great kitchen design and functionality is crucial to your quality of life.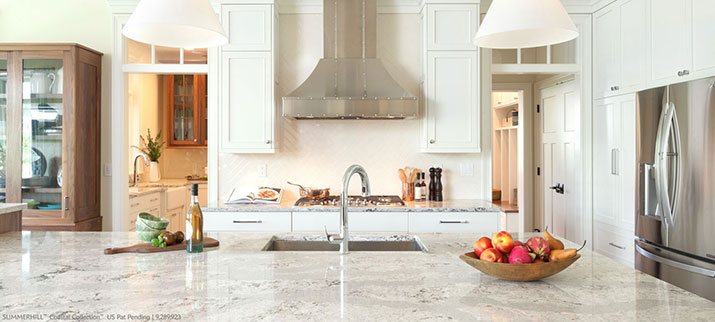 The Fitch Design Studio is a kitchen designer and kitchen contractor in Fairport NY and Buffalo. We are experts in remodeling kitchens, and offer more than our competition. We can use your current layout, give you more space by adding a room, add natural light, open up your floor plan, the options are nearly endless. Many homeowners are bringing more natural light into their kitchens We'll even incorporate a Four Seasons Sunroom into your new kitchen design. Since the beginning of Fitch Construction, over thirty years ago, we've designed and constructed hundreds of kitchens all over Western New York.
We work with America's most trusted brands like, Delta, Kohler, Yorktowne Cabinetry and Cambria, just to name a few.
As part of our design process, we'll show you exactly what your new kitchen will look like long before construction starts. You'll see the cabinet layout, countertop options, appliances and other details that make all the difference. We listen to your vision, explain the details of the building process, and keep you in the loop every step of the way. We are committed to making your dream kitchen a reality, and adding value to your home.