Sunrooms & Decking
Why would you add on "just another room" to your home when you can build a year-round sunroom? Create a space you will use for time with your family, entertaining, dining or almost anything you can envision. By choosing to add more space and natural light, a new sunroom will extend the style and splendor of your home through any season.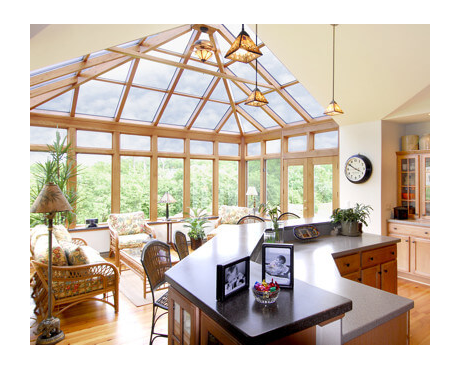 The Fitch Design Team will present a number of ideas including sunrooms, room additions, patio enclosures, as well as outdoor living. Since Fitch Construction's beginning thirty years ago, we've built hundreds of sunrooms and solid room additions throughout Western New York. We've learned to look at your family's lifestyle and needs to build the perfect room, while also creating additional value to your home
As an authorized Four Seasons Sunrooms dealer, we integrate our experience in building structures with their high-quality products such as CONSERVAGLASS SELECT™ glass with outstanding thermal resistance. CONSERVAGLASS SELECT helps reduce energy costs and creates greater comfort through temperature control.
In our design process, we demonstrate how a new sunroom will work seamlessly with your home, as well an existing deck or patio before construction begins. We listen to your vision, develop the specifications and identify the materials we will use during the building process. Before we start, we combine an image of your house with a concept rendering (drawing) for your review and approval. With so many choices and features available, we are committed to helping you bring your dream to reality.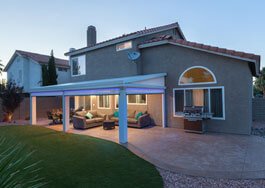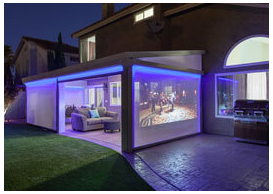 In addition to providing natural light into your home, Fitch Construction and Design Studio also specializes in outdoor living solutions. By offering open air/screened Four Seasons Life Room and composite decks by AZEK, you can enjoy your backyard through spring, summer, and fall.

Are you ready to start planning? Let's take the next step.
Would you like to contact Fitch to set up an appointment?
"Hi Team, We love our new sunroom; As you can see (picture of the family included) so does our Christmas tree! Thanks and Happy Holiday's to you ALL." ~ West Henrietta, NY
"The inspiration for a sunroom often comes from desiring more living space adjacent to a kitchen, living, dining, or family room. Fitch Construction handles not only the sunroom design and installation but every aspect of the addition. This may include an exterior deck to provide additional outdoor living space. Sunrooms are versatile, they add function, beauty, and relaxation to any room in the house." ~ Penfield, NY
*All trademarks are the property of their respective owners: Four Seasons Sunrooms