Skylight, Window, Door Installer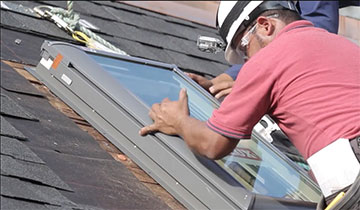 Do you have experience installing Skylights, Windows, or Doors? If yes, then WE WANT YOU!
Fitch Construction, Inc. is seeking highly motivated and experienced carpenters who enjoy installing and servicing skylights, windows, and doors. Fitch Construction is a leader in the home remodeling industry in Western New York, having won multiple awards and accolades over the past 30 years. Would you like to be part of our highly trained team of construction professionals?
Our company has partnered with the industry's best and most revered product lines including Velux skylights and sun tunnels, Andersen windows and doors, Sunrise vinyl windows, Therma-Tru doors, and more! Fitch Construction is the official partner of the top brand names that homeowners have come to know and trust, and our employees benefit from the authorized training provided by these manufacturers.
This position will require conducting tech measures and creating materials lists for sold projects, installation of sold projects, upselling homeowners on additional work, and providing annual services to existing customers. Most importantly, this position requires the right person to provide the WOW! Customer Service Experience that we wish to bestow on all our customers.
The salary for this position will range from $40,000 - $52,000 in pay (depending upon experience) with additional commission opportunities available. The position is full-time, and the hours are 8:00 am to 4:30 pm Monday through Friday with some overtime available.
Benefits: Fitch Construction offers a benefits package that includes paid holidays, vacation, retirement, and medical insurance for all full-time employees.
If you're interested, please don't hesitate! Apply today (see form below).
Apply Now
Equal Opportunity Employer
Fitch Construction, Inc. is an Equal Opportunity Employer and makes employment decisions on the basis of merit. We want to have the best available persons in every job. Fitch Construction, Inc. is committed to complying with all applicable laws and providing equal employment opportunities to individuals regardless of race, color, creed, sex, marital status, age, national origin, physical handicap, disability, medical condition, ancestry or any other protected characteristic.