Skilled Carpenter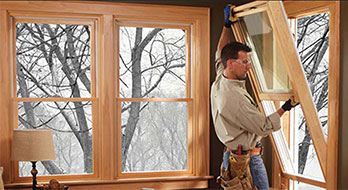 We offer a competitive benefits package, high-performance pay, and growth opportunities!
Fitch Construction is a full-service Remodeling and Design company offering America's most trusted home product brands. Our customers have given us an A+ rating with the Better Business Bureau, and Fitch has won the Better Contractors Bureau Award of Excellence for our remodeling business practices. For over the past 30 years, Fitch Construction has been a leader in the home remodeling industry in Western New York.
The Position:
We're looking for a skilled Carpenter for our Fairport location. The Carpenter acts as the front line in achieving the company goals of superior product quality and superior customer satisfaction within the four divisions of the company which include: windows/doors/skylights, sunrooms, kitchen and bath, and basement finishing.
Fitch Construction needs professional, experienced installers who have their own hand tools, clean driver's license, and their own transportation to start. Qualified candidates must possess a high school diploma or general education degree (GED), one to two years of related experience and/or training, or an equivalent combination of education and experience to illustrate a proven track record in the trade.
Key Responsibilities:
Demonstrates understanding of how to work with tools and do layout for projects.
Responsible for planning and layout of projects.
Performs complex trim and cabinet work.
Performs some electrical, plumbing, and HVAC work as needed.
Demonstrates ability to carry out projects from beginning to end.
Benefits: Fitch Construction offers a benefits package that includes paid holidays, vacation, retirement, and medical insurance for all full-time employees.
If you're interested, please don't hesitate! Apply today (see form below).
Apply Now
Equal Opportunity Employer
Fitch Construction, Inc. is an Equal Opportunity Employer and makes employment decisions on the basis of merit. We want to have the best available persons in every job. Fitch Construction, Inc. is committed to complying with all applicable laws and providing equal employment opportunities to individuals regardless of race, color, creed, sex, marital status, age, national origin, physical handicap, disability, medical condition, ancestry or any other protected characteristic.